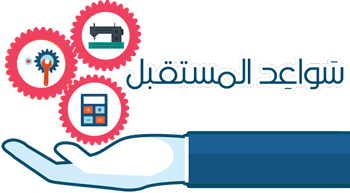 Management training series for small projects to help enter
The labor market in an academic way and various vocational trainings
Name on the special exercises in this project, please register, please fill in the following link: Registration link
Sawaed Al-Mostqbal Project
Not all people have a suitable craft for making a living and standing out in the community. Due to the need of some families for a a craft that they are experienced in, we organized some vocational training for different groups of community
The courses, the exercises that followed
Project management series
As Bunyan strives to support families in their endeavor to depend on themselves and get independence, our team organized a training series on project management for ladies who have a private project and want to develop it. The training also targets women who want to release their own new project for their families' income leverage. The sessions included: project management, digital marketing, and moving forward
Labor market entrance training series
Many young people feel frustrated when they do not have a clear image about the goal they need to achieve after their academic studies is over. Bunyan team delivered a series of training sessions on how to enter the labor market and what tools and skills are needed for that enabling youth people start their professional life. Examples of these training sessions are:
How to Write a Successful CV
Cover Letter writing
TOEFL test preparation
And many others ….
Electrical Maintenance and mobile phones maintenance
A lot of people could not pursue an academic achievement because of different circumstances and many of them want to develop their potential in a specific major. Based on that tendency, we have delivered a set of specialized vocational training sessions in the field electricity and mobile phones maintenance. The intrinsic goal of the training sessions was to support young people on learning a new craft with which they can make their income bigger and become financially independent
ICDL
Some professions does not require exerting huge physical efforts, but on the contrast they need mental skills related to performing tasks by using a computer which help practicing many other professions like accounting, secretary, and teaching. Based on that, we organized some training sessions on computer skills that aimed to help some women get the kind of job that best suits them which in turn reflected on their economic situation
Let's keep in touch
:Our Centers
The headquarter in Nasr City: Hafez Ramadan Street, a branch of Ahmad Fakhry street
The First Settlement: the ninth neighborhood, next to the housing and building bank, villa no415
The Sixth of October: Vodafone square, mall El-Sewedy
El-Obour city: the first district, next to Mecca mall
Helwan: the crossroads of Zaki Ali Reyadh Street, in front of Atwa pharmacy 
:Our phone numbers
The relief program: 01093935549
The educational program: 01021662411
Media department: 01557648477
Gheras project:  01095159228
Our working hours:
From 10 am to 5 pm: from Sunday to Thursday